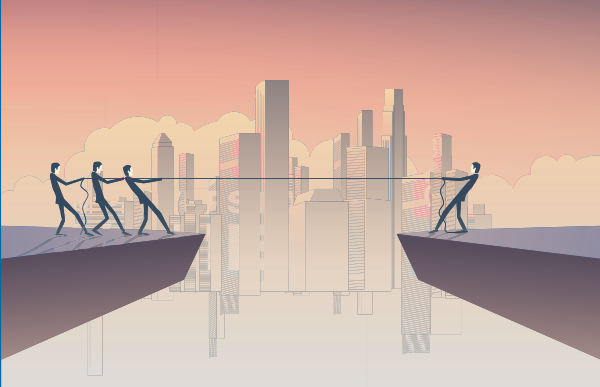 The competitive race to win Brexit projects is a key focus for Irish businesses. These additional projects would generate a great deal of revenue and create jobs to aid Ireland's march for full employment.
Ireland received $1.6bn in R&D investments in the five years to September 2017. These are impressive stats and in Q1-Q3 of 2017, Dublin received the same number of projects that had been won for 2015-16 combined. In the wake of Brexit, Dublin has been firmly put in the spotlight and we've already seen that companies are keen to relocate from the UK to Dublin. However, the challenge of securing executive talent has now become a threat to Ireland's economic growth.
Opportunities
There are some great opportunities to be had for executive talent. Big multi-national companies like Intel, Dell, Pfizer, Google, Facebook and Johnson and Johnson and Apple, now have offices based in Ireland, and naturally their presence will bring further foreign Direct Investment (FDI) making it a key hub in Europe.
It's acknowledged that poor business turnover can affect the hiring process, but poor leaders can also impact performance. Under poor leadership, employee development suffers and bad hires are employed, which is no good for the business or the individuals concerned. This can lead to a toxic working culture whereby staff members become resentful. If the situation is not managed correctly it can even lead to increased staff turnover and in those cases, valuable knowledge and experience are normally lost. Bad hires will be disengaged with their work, so from the outset you'll need to ensure that you have a competent recruitment process in place.
It's therefore essential to have strong leadership within your organisation to help navigate the challenges. In addition to this, everyone within the organisation needs to have a clear understanding of their role, from executives to managers and senior leaders.
The challenges
There are a few challenging issues that have become hurdles in enticing top executive talent to Ireland.
Health system
Ireland's health system needs improvement and is currently plagued with long waiting lists - overcrowding is now a major issue in wards. With a growing gap between those that can afford insurance and those who can't, private patients are being seen far quicker while others often need to wait weeks before they are able to see a GP.
Transport and infrastructure
At the moment, Dublin's city centre suffers bouts of gridlock. A high density of traffic – especially around College Green – has seen trams curtailed to a 10 km/h speed limit. The growing number of cyclists, private cars, taxis and trams, means that investment is needed, whether that's new routes or a redirection of traffic.
Accommodation
Homelessness has increased significantly and not enough new homes are being built to meet the demand. An extra 550,000 homes will be required by 2040.
International schools
Many domestic schools are currently at capacity, so attracting executive talent should involve international schools. The recent budget has placed €745m into capital projects which will mean that new schools will be built. This in turn will mean that there will be a spike in teaching jobs.
Taxation on income
A number of multinational companies paying lower tax rates have brought this issue firmly into the limelight. In Ireland, the taxation of income is relatively high for top earners so companies may need to increase salaries in order to offset this for leadership talent. One way to navigate this is if concessions are offered to high earners which enable them to pay 30% of their tax for earnings over €75,000.
Global outlook
If Ireland truly expects full-employment by the end of 2018, then the opportunities that Brexit provide must be fully utilised by analysing the employee market and identifying the difficulties in attracting talent. This is not just a domestic issue, Irish companies need to start thinking globally when it comes to attracting the very best executive talent. According to findings from the World Competitiveness Center, Ireland ranked 14th overall, up three places from the previous year and was 34th for investment and development. It ranked in 10th position for readiness.
It's difficult to ignore that Ireland faces fierce competition when trying to attract top talent and businesses must be stringent in their recruitment processes. Ireland has all the right foundations to nurture sustained success, but it may need to alter other aspects such as salary and tax allowances to create incentives.
Summary
The war on executive talent is not just restricted to Ireland, in some respects this is a global issue as many businesses fail to recognise the potential consequences of bad hires, lack of space and readiness for the next steps. The health system, transport and infrastructure, accommodation, lack of internal schools and taxation on income provide Ireland with the core domestic issues to fix before existing and workforces can be effective enough to drive productivity in a period of opportunity.

If you would like any more information or would like to discuss how we can help with your recruitment processes in Ireland, please
get in touch
with one of our specialist consultants today.