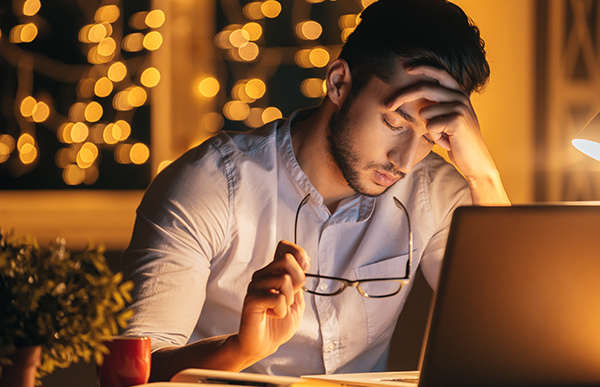 Ireland is currently bubbling with innovative AI tech talent as a flurry of tech start-ups emerge. Even the tourism body, Tourism Ireland,
plan to spend
a considerable amount of money to create marketing mails via AI technology. We've all seen the headlines about the 'rise of the robots' as AI and automation become increasingly prevalent in the workforce. Debate has raged on how many jobs these new technologies will end up replacing – and the truth is that no one can really know for sure. What is for certain, however, is that robots will never fully replace humans – and in fact, both sides are going to have to learn to work together effectively in the coming decades.
Within HR, more and more organisations are looking to introduce AI solutions. These solutions will ease the pain-points that occur when HR departments and employees interact with one another. Most commonly we're hearing about interview scheduling tools, or HR chat bots to handle basic questions. In this instance, the chat bot would handle the most common queries around policies, processes, office closures, holiday allowances, and benefits. However, these AI tools need to hand off to a person at some point. Whether it's a complex employee relations case that requires discretion, or a recruitment decision between two candidates, only a human is ever going to be able to make the informed decision needed to get it right. 
A two-way process
It's perhaps helpful to think of the human/AI relationship as being a back and forth process. For example, HR practitioners are likely to increasingly use AI technology to add value through spotting trends within escalated and complex cases. These tools are likely to generate an abundance of data which can then help the practitioner make a more informed decision on what to do next. However, this information is only useful if it is able to be interpreted easily – and then turned into policies and procedures as a result. 
Is there a danger of AI eliminating jobs?
With any big change in the market, there's always a fear it will remove jobs from the workforce. Even as far back as the industrial revolution, we've feared any advancement that removes jobs from a business. Chat bots and other AI tools may well remove HR admin or recruitment coordinators from some businesses - and we're already seeing this with the roll-out of sophisticated self-service HRIS in large organisation.
Leading Irish AI company, Soapbox Lab, have developed smart voice AI  technology to help children to read. Its cloud based, making it easy to integrate, and it's promoted as having a high level of accuracy. Naturally, this steps into the field of teaching, but if we expand it across other industries, instead of eliminating jobs and losing talented members of staff, HR directors will want to reallocate resources to focus more on value-added activities. 
How AI will impact the future workforce
When considering a future where we are working alongside AI, we should still envisage new, sustainable career paths to be created from new technology. People who work in HR want to advise, consult and add value to an organisation. In many ways, chat bots will have a positive impact on career pathways in the HR profession.
What we expect to see in the future market is fewer entry-level HR administrator and coordinator roles, and more people coming straight into the profession at an advisory level. One of the hardest steps for a candidate to make is the jump from HR assistant/administrator to an advisory role. It can be difficult for candidates to navigate this transition, as advisory vacancies look for experience from conducting disciplinary and grievances through to having advised on policy.
The impact we will see on the recruitment industry is a deeper split between candidates coming from large businesses employing these AI tools and those who are in smaller HR teams or even standalone. 
The productivity of AI
HR teams that incorporate AI products into their day-to-day will undoubtedly be more productive, in that they will have more business hours to focus on value-added activities. It is common for businesses to experience teething issues when implementing a new HRIS system that has self-service components. However, once it has been embedded, they are able to upskill their staff and increase the responsibilities for the front-line team, which then frees up business partners to take a more strategic role.